Parties & Workshops
Want to get the girls together for a fun dance party burlesque lesson? Or would you like to book a formal belly dance workshop for an auditorium of 300 people? Whatever your event is, Starlight Studio can provide entertaining and insightful instruction and encouragement!

Available to Fort Collins, Loveland, Greeley, Boulder, Denver, Cheyenne, Laramie and beyond.
With over 20 years of experience, Julia is a skilled instructor and has taught sold-out workshops at prestigious belly dance and burlesque festivals both locally and nationally. Julia will delight students with her friendly demeanor, hands on approach, and thoroughly detailed breakdowns and instruction. Workshops can be tailored to intimate groups of just five students or to auditoriums full of hundreds. Topics range from dance workshops and costuming workshops to even lectures on the history and evolution of belly dance and burlesque.
Bachelorette & Birthday Parties
What could be more fun than getting your friends together and learning the beautiful and ancient art of belly dance or the flirty and sexy art of burlesque?
Our specialized lessons are perfect for your next event – bachelorette party, bridal shower, birthday party or even just a girl's night out!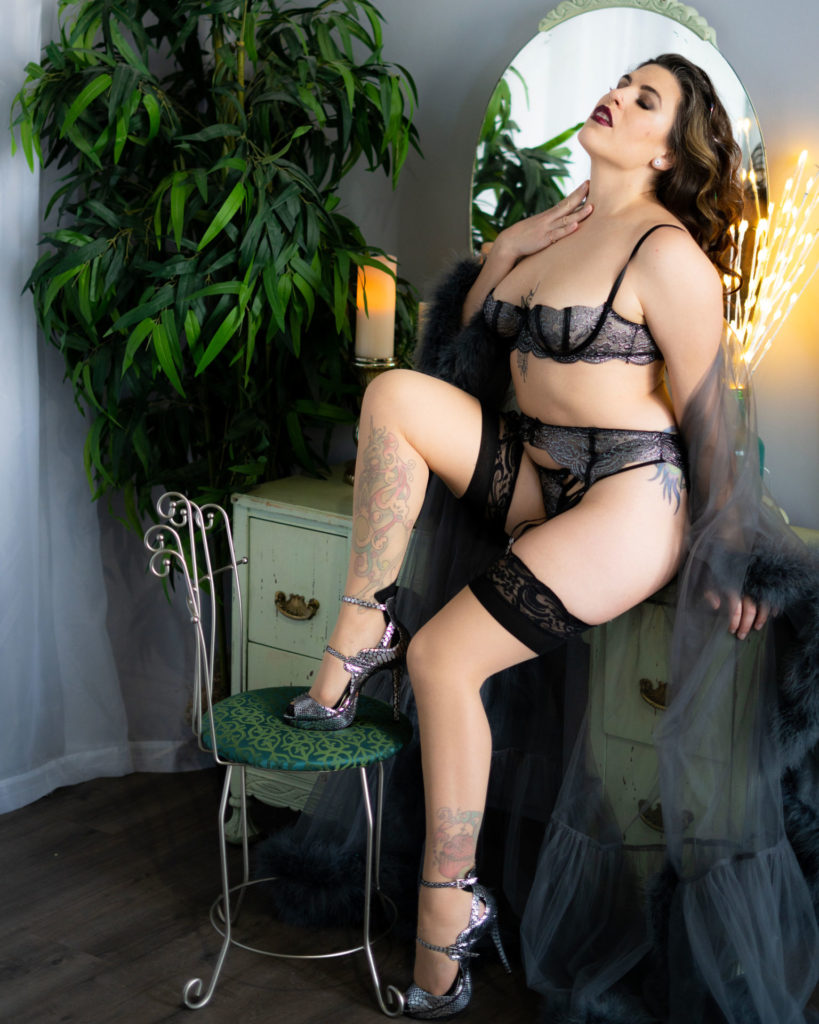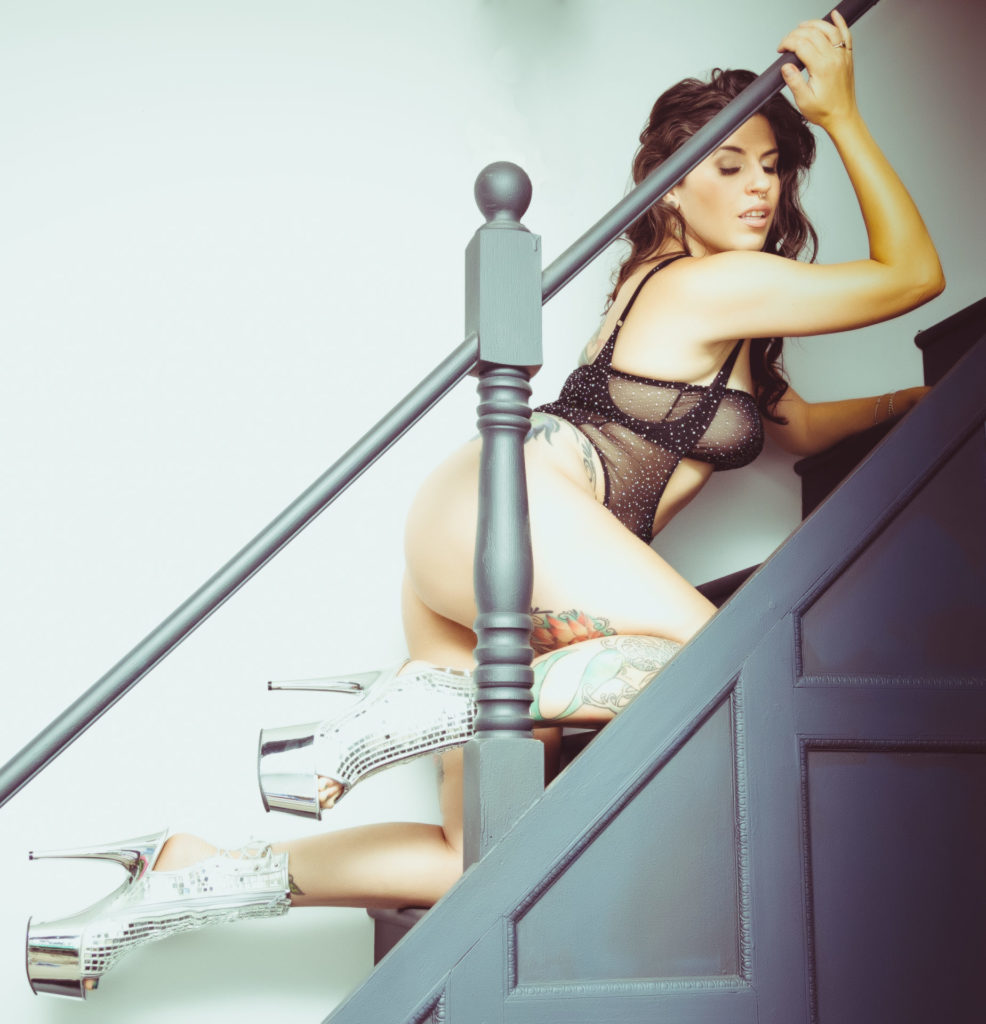 Please note the following terms…
Appearances are typically booked 4-8 weeks in advance
We require a signed contract and 50% deposit upon booking
The remainder of the payment is due immediately following the lesson
All deposits are NON-REFUNDABLE
Prices quoted on this page are for Fort Collins only. Travel outside of the city limits is an option, please inquire about instructor travel rates.
Got more than 10 friends? No problem! Larger group rates are also available, just ask!
Lessons can be hosted at our studio or at your venue as long as it's big enough for us to dance!
Popular Party Packages
1 hour for $250 (maximum of 10 students)
Learn belly dance hip and chest isolations, foot patterns, sinuous arm movements, and of course, shimmies! We'll put it all together in a slinky routine sure to make your hips shake! Hip scarves are provided for in-class use.
1 hour for $250 (maximum of 10 students)
Learn vegas-style samba movements, foot patterns, turns, and a whole lotta hip shakin'! We'll put it all together in a high energy routine sure to make those feathers bounce!
1 hour for $250 (maximum of 10 students)
Learn burlesque struts, shimmies, bumps and grinds as well as hot boa moves and tricks. We'll put it all together in a fun and sexy boa routine! Boas provided for in-class use.
1.5 hours for $350 (maximum of 10 students)
Learn basic struts, shimmies, bumps, grinds AND how to "peel" or strip out of gloves, shoes, stockings, bras and undies (no nudity required – we just layer our lingerie over our clothes then take it off!) We'll put it all together in a sexy chair routine for you to take home to your sweetie.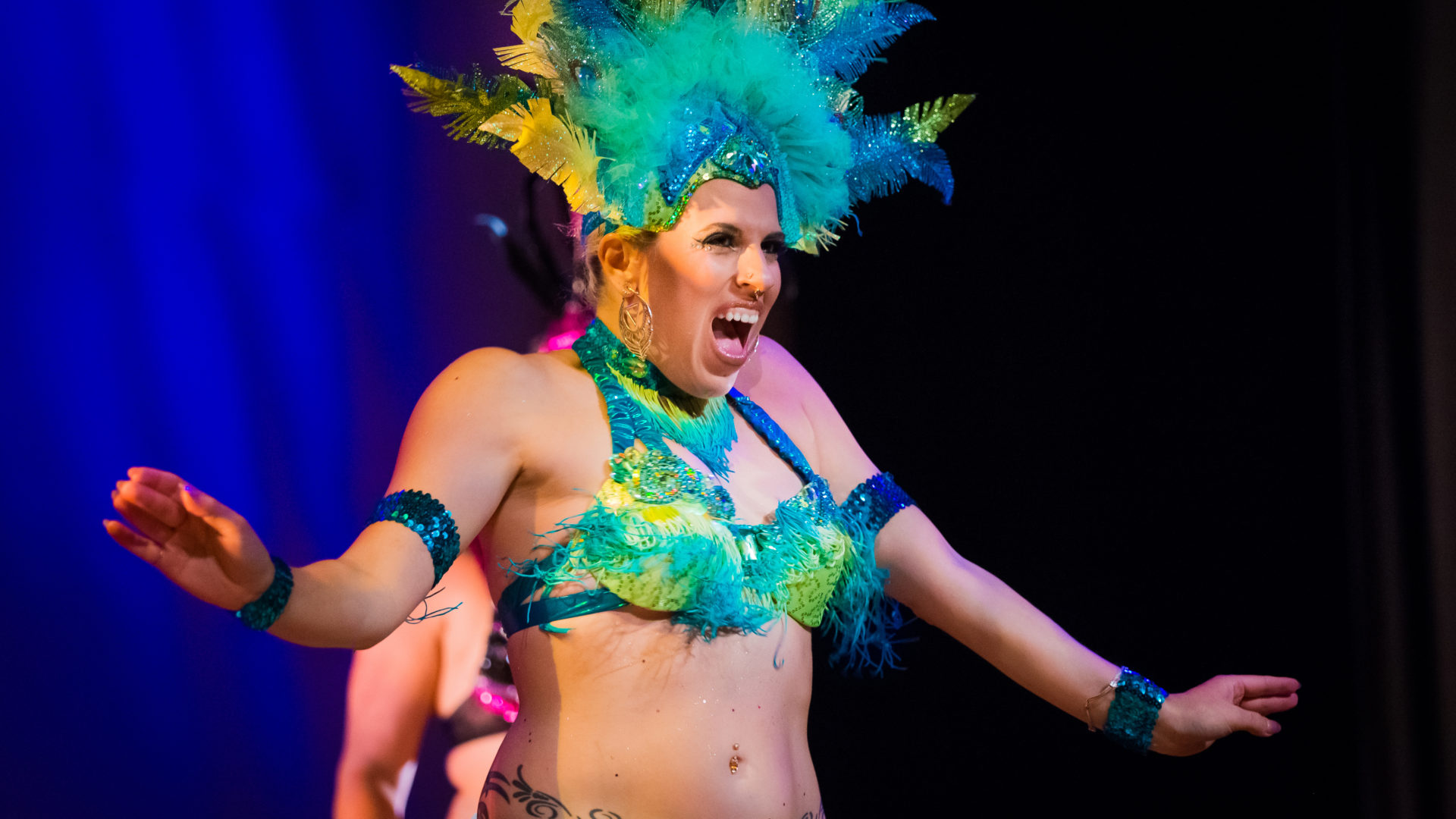 Current Workshop Offerings
Belly Dance Movement Basics
Beginner
Geared to the novice belly dancer, this class includes basic isolations and drills to build a strong belly dance foundation. If you've never taken belly dance before this is a great opportunity to get your feet wet!
Belly Dance Thrills, Chills, and Drills
All Levels
Train your muscles and mind to polish and further develop your belly dance abilities. This class will lead students through stretches, exercises, and drills specifically directed towards developing isolation, definition, and strength for belly dance.
Intermediate to Advanced
Make Layering a Piece of Cake! Learn how to add dimension and complexity to your belly dance with layers of isolations! In this workshop we will challenge your body AND mind with drills, exercises, and combos that combine multiple dance movements. We'll show you layers made simple and more challenging variations so you can layer away without collapsing your souffle! Great for all STYLES of belly dance.
Belly Dance Footloose and Fancy Free
Intermediate to Advanced
Would you like a little more spring in your step? More fun and fanciness in your feet? More creative ways to slide, glide, and get around on stage? Sounds like you have Footwork Fever! In the workshop, we will take you through a variety of footwork patterns, traveling steps, turns, and variations to help make your footwork more exciting and complex. We'll add layers over some of the footwork as well as teach you some sassy combos that incorporate your newfound foot fanciness!
All Levels
Learn the basics to becoming a sultry burlesque siren! This workshop covers it all, from struts and walks to shimmies and bumps and grinds and puts it all together in a fun choreography you can take home. Workshop can also feature a prop: boas, fans, chairs, you name it!
All Levels
That's right ladies, let's take it off! In this workshop you will learn a fun and sexy striptease routine that you can perform for YOUR honey. We'll cover burlesque movement basics as well as "peeling" (strip) technique and put it together in a full chair routine. As a bonus we will also learn about PASTIES! How to wear them, make them, and how to twirl 'dem tassels!
Advanced Striptease Technique
Intermediate
So you've got the basics, let's move to the next level! In this workshop we will learn more sophisticated peeling techniques including stockings with garters, shoes with buckles and corsets or cinchers with laces. We will also discuss advanced costuming as well as striptease "tricks" to wow any audience!