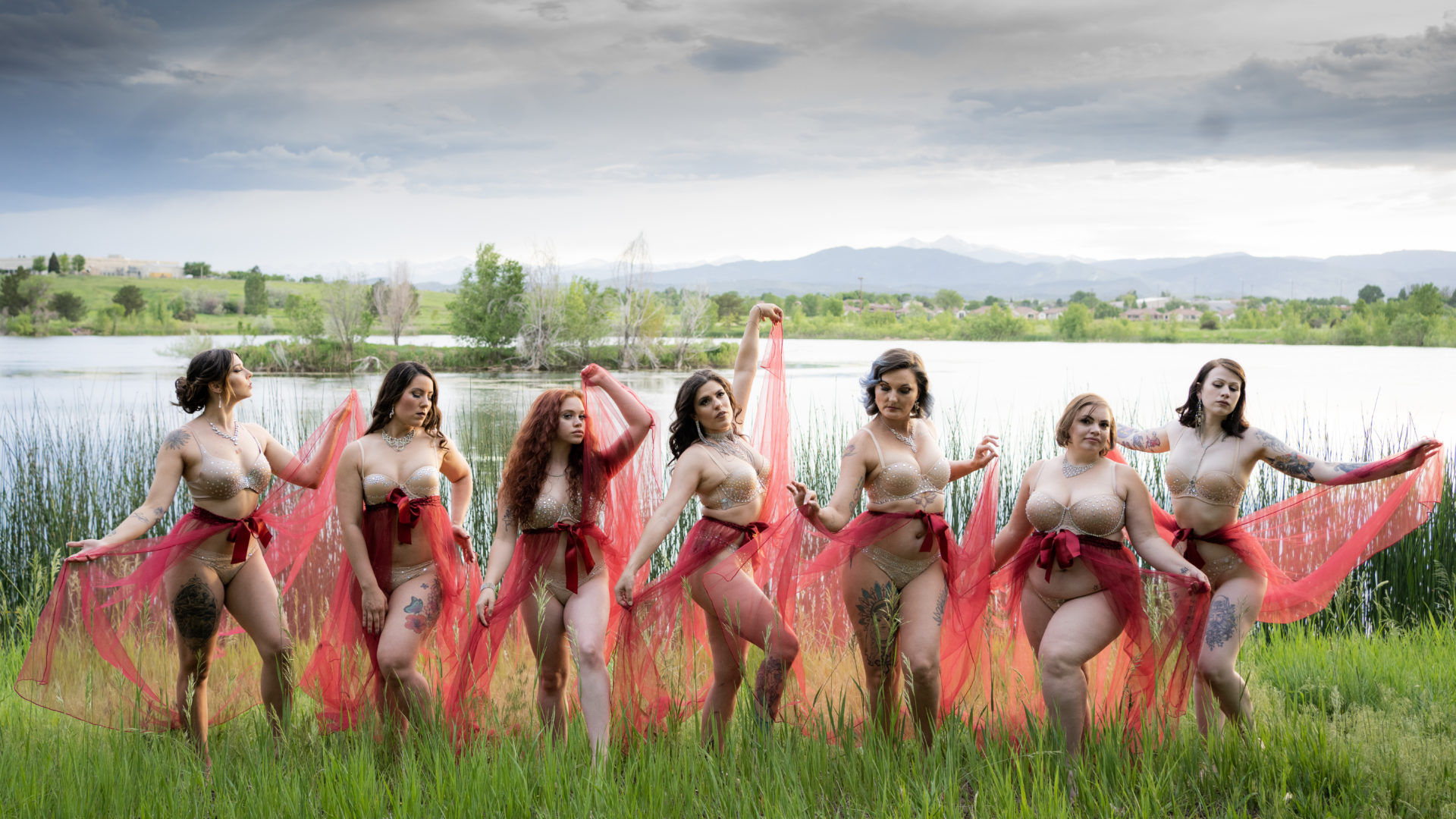 Why Burlesque?
Burlesque is a celebration of the sexy and the absurd! Originally created to bring entertainment to the common person, burlesque seeks to titillate and amuse with sensuality and humor. The burlesque revival of the last few decades has seen the community embrace and celebrate the diversity of all gender expressions as well as continuing to celebrate and uplift the divine feminine in all of us.

Come Dance with Us!
THE CUPCAKE CABARET BURLESQUE REVUE
The Cupcake Cabaret was concocted in the early winter of 2009 with the desire to bring vaudeville and burlesque flavored entertainment to the Fort Collins area. The melange of talented performers made for a delicious blend of dance, song, and titillating fun! Pulling from their varied backgrounds, the performers of The Cupcake Cabaret created Fort Collins, Colorado's, premier variety show with retro styling and modern flair.
Famous for their elaborate stage shows, complex choreography, beautiful costumes, and consummate professionalism – it's no wonder The Cupcake Cabaret has been performing to packed crowds in Fort Collins and beyond for well over a decade. Directed by founder Julia DiVerdi and focused on group dances and artistically themed shows with a diverse cast of gorgeous performers, these 'Cakes never disappoint a crowd.
Keep Up with CuPcake Cabaret!

Do YOU want to Perform with The Cupcake Cabaret?
Sumatra Belly Dance Company and The Cupcake Cabaret are always on the lookout for more talented and dedicated dancers. Typically company members are pulled from our loyal and dedicated student base but occasionally via formal auditions. The best way to get involved is to attend our weekly classes and perform in our Studio Night Showcases!